Traditional Common Seal 38mm (NOT self inking)
Traditional Common Seal 38mm (NOT self inking)
Traditional Common Seal 38mm (NOT self inking)
Availability:
Usually ships within two business days after your order is paid and your proof approved
Free Identity Theft Protection when you shop with us!
---
Product Description
Common Seal Stamp, 38mm diameter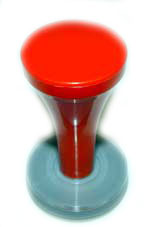 Style 1 Style 2 Style 3
How to Order
Fill in the form to have us design your stamp for you.


STEP 1 - Choose your preferred style.
STEP 2 - Enter the company or business required on the stamp.
STEP 3 - Enter either your ABN for a sole trader/partnership, or ACN if your a Pty Ltd company
STEP 4 - Tick the proof option to receive a proof by email of the design .
STEP 5 - If you have your own design, just click the Browse Button to attach your file.
STEP 6 - Let us know any additional instructions (optional)
STEP 7 - Choose your Qty and click "ADD TO CART"
---
Warranty Information
90 day replacement warranty
---
Find Similar Products by Tag
---
Find Similar Products by Category
---