Embossers
Custom Embosser & Embossing Stamps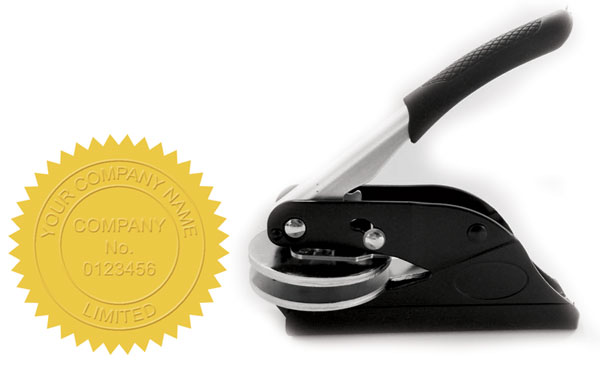 Add a Touch of Class to Your Documents with a Custom Paper Embosser.

For that added elegant look to your personal stationery, or the professional look for business stationery, a custom made embosser is the answer. Not only does it make your documents stand out from the crowd, but it adds an element of professionalism that a standard document might not.
You can find a huge range of these products in StampStore's online shop, providing you with an easy and affordable method of designing and ordering the items you need.
Take a look at our range today and place your order to enjoy fast shipping to your door.

How to order your custom design via our website
Choose your preferred design from our range of options below. Then, fill out the order form on the product page, ensuring that you clearly describe the custom logo you are looking for. Once you have finalised payment, we will email you a proof within eight business hours, along with instructions on how to approve the proof. Once it is approved, we will despatch your product within 2 business days to ensure that you receive it as soon as possible.
Contact us today for assistance
If you're unsure of what embosser suits you needs, contact us online via our instant chat by clicking the chat icon above our main menu on each page, or call us on our local call number 1300 782 671. Monday to Friday, 9AM to 4PM and we will be happy to advise you to ensure you get the right embosser.

Click on an embosser below for more information or to order.