Embossers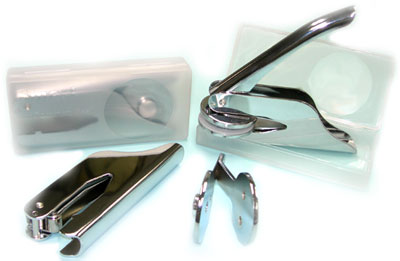 For that added elegant look to your personal stationery, or the professional look for business stationery a custom made embosser is the answer.
An embosser also gives added security to original documents, awards & certificates as your embossed mark cannot be reproduced if the item is scanned or photocopied.
Our seal presses offer and unprecedented quality and durability.
If your'e unsure of what embosser suits you needs, contact us online via our instant chat by clicking the chat icon above our main menu on each page, or call us on our Local Call number 1300 782 671. Monday to Friday, 9AM to 4PM and we will be happy to advise you to ensure you get the right embosser.
Click on an embosser below for more information or to order.